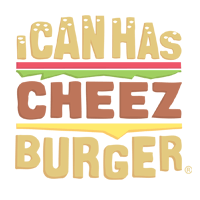 I Can Has Cheezburger?
15 Totally Entertaining Cat Pictures Anyone With A Cat Can Relate To
Just another thousand reasons why we love cats. Not only are they insanely adorable, but they also do the strangest things:
1

"I live in Brighton and this was recently posted on the 'Cats of Hanover' Facebook group."

---

2

"My cat messed up a single part of my window shades.. never realized why until just now."

---

3

"So this is why I was getting sleep paralysis every night…"

---

4

"Bought a couch from Craigslist, heard noises coming from it after bringing it home. Cut it open and found a cat."

---

5

"Our cat had all four roommates feeding him each day because he acted like he was starving and we didn't know that the other roommate already fed him. This was our solution, hopefully he will slim down a bit."

---

6

"We have two skinny cats, and one fat one."

---

7

"My mother in law's cat is obsessed with shrimp. She makes this face whenever there is shrimp on the table."

---

8

"My friend set her cat's food on a timer. All he does all day is wait for the food gods to bless him."

---

9

"My cat also doubles as a step."

---

10

"I told him not to mess with the bees, now he looks like a Kardashian."

---

---

12

"I didn't believe my husband when he texted and said the cat was acting suspiciously."

---

13

"The only one who came when I said dinner was ready."

---

14

"$2.99? A bargain if I ever saw one."

---

15

"Max must NOT be allowed in the library."