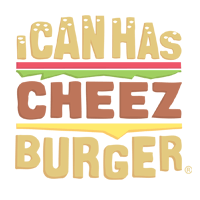 I Can Has Cheezburger?
Imgur User Shares Images Of His Dog Because They Brighten Up His Day And They Brighten Up Ours Too
Imgur user, LeopardCay, shares images of his beautiful pup simply because they make him happy, and we're sharing them with you because the images make us happy, too. Thanks for sharing, LeopardCay!
---

2

"He's 1 year old and a bit of a goof"

---

3

"A handsome goof, that is, but y'know"

---

4

"Definitely a big goof."

---

5

"He loves attention and to run"

---

6

"And while he may appear all pretty in front of the camera, he does not like to pose and gets distracted in an instant."

---

7

"He's easier to take pictures of when he's sleeping."

---

8

"We do mushing together, with goes well with what hjs heritage is, which is Husky, Greenland dog and Elkhound"

---

9

But even if he has Elkhound in him, he doesn't want to hunt. In this image, he stares at a deer after having tried to invite it to play with him. (It didn't want to play. :( )

---

10

"But that's okay. He's happy anyways"

---

11

"Cuz he knows there's humans to give him play and attention instead"

---