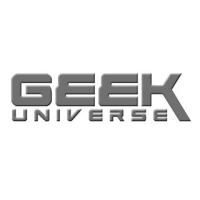 Geek Universe
The First Trailer for Logan Is Here, and It Looks Like We're Due for the Best Wolverine Movie Yet
It's been a long and grueling road that's definitely tried our patience, since we first saw those pictures of Old Man Logan teased by Hugh Jackman, till now. He was out there sporting that new grey beard, and we weren't sure what to believe...didn't want to get our hopes up too high.




And then we all saw that new movie poster, with Wolverine holding some mysterious little hand.




Part of me hoped that we were in fact looking at Deadpool's baby hand, as he so humorously teased on Twitter:




But definite nope there. Just this little 'sweetheart.':




Boyd Holbrook co-starring as the main villain, Donald Pierece looks like it's about to be epic too:




Anyways, thoughts, initial reactions, etc, on the first trailer?