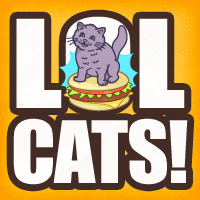 Lolcats
It's National Cat Day and We Want to Know if Your Cat is a Hard Worker! Prove it and Win a Prize!
In celebration of National Cat Day and in collaboration with today's Cheezburger and Uber kitten deliveries, we're happy to introduce the "Cats Hard at Work" giveaway contest!

Click here for details on how to play. You could win a prize and some Internet fame for your cat.