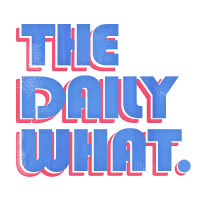 The Daily What
Book of the Day: Original, Horrific Grimm's Fairy Tales Translated Into English for First Time
Your kids may never sleep again.
Jack Zipes, a professor emeritus of German and comparative literature at the University of Minnesota, has released the first English translation of the original book of fairy tales by brothers Jacob and Wilhelm Grimm.
The first edition was published in December 1812, and over the years, the stories went through a gradual transformation, edited to be less disturbing and and to include more Christian references.
"The Original Folk and Fairy Tales of the Brothers Grimm: The Complete First Edition" included all the really creepy stuff that was originally filtered out.

For example, in the heartwarming tale "How the Children Played at Slaughtering":
A boy cuts the throat of his little brother, only to be stabbed in the heart by his enraged mother. Unfortunately, the stabbing meant she left her other child alone in the bath, where he drowned. Unable to be cheered up by the neighbours, she hangs herself; when her husband gets home, "he became so despondent that he died soon thereafter".
Look out "Frozen." Sounds like Disney has its new princess!