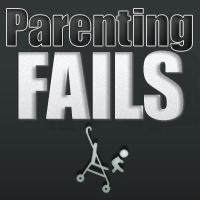 Parenting
If your parents are unfamiliar with Snapchat filters and perhaps a little "thick", it can be quite easy to mess with them.
So, when a child shows up with a square head during a WhatsApp conversation, motherly instincts are sure to kick into gear.
As is the case with Rebecca Owen, a receptionist from Manchester, UK, and her mother, who was certain her daughter's square head was the result of a food allergy (salmon paste) or even drugs.
1

Mom Just Doesn't Get Me

---

Advertisement

2

"Did you fall when pissed"

---

3

"Be there or be square" -- YES!!!

---

4

Seriously, fone the doc tho

---

Advertisement

5

Do you believe in magic?

---

---