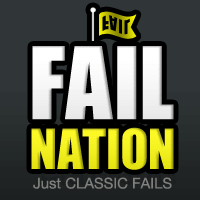 FAIL Nation
Photo of the Day: Man Tried to Smuggle 94 iPhones Into China
Is this Marvel's newest superhero?

A man in China was arrested this past weekend for trying to smuggle in 94 iPhones from Hong Kong where they are cheaper to purchase.

Customs officials were suspicious of the way he was walking, so they had him go through the metal detectors.

That's when they discovered $49,000 worth of Apple products (both iPhone 6 and iPhone 5S models) taped to his midsection in this makeshift suit of armor.

Crotch Siri is now scarred for life.