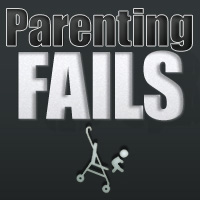 Parenting
Is Your Kid's Lunch Less Than Perfectly Balanced? You May Be Getting a Note Home...
Dad Justin Puckett received this letter from his child's substitute and posted it to facebook along with this response:

Big brother..........At least get your facts straight before intruding. I was aware of her lunch contents. Four pieces of ham, low fat string cheese, pickles, 4 marshmallows, and a small piece of dark chocolate (she did have 2 extra pieces, one for her brother and another for a friend who we know well and her parents are ok with this). There were no crackers. Sure, I'd liked her to pack a few more veggies and maybe a piece of fruit, but we compromise on pickles occasionally. How would you respond to this note?