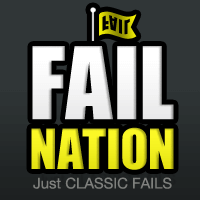 FAIL Nation
Photo of the Day: Internet Thinks Australian News Anchor's Neckline Looks Like a Penis
It' only been a few days since a pilot drew a penis in the sky in Florida, and another phallic phenomenon has already taken over the Internet.
The above screenshot of Network Ten anchor Natarsha Belling was posted to UNILAD's Facebook page this past weekend, and it has since blown up and been shared on a number of different news sites around the world.
It was also trending on Facebook.
"Once you see it, you cannot unsee it…" UNILAD writes in the caption.
Unfortunate for her, but true. You will never not see a penis on Belling's neckline.
No response yet from her on Twitter.
So far 2015 has been a good year for viral outfits. Which will you be wearing this Halloween? The white and gold dress, blue and black dress or penis jacket?