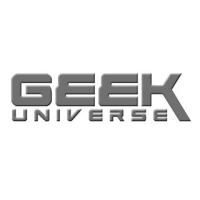 Geek Universe
Wondering What Happens Between The Old Star Wars Movies and the New? There's a Book for That!
Three books, to be exact. Star Wars: Aftermath is the first in a trilogy of books that will bridge the gap between the events of Return of the Jedi and the upcoming Star Wars VII: The Force Awakens. Aftermath is written by author Chuck Wendig, and goes on sale later this year. Here's what we know about it so far:

The second Death Star has been destroyed. Rumors are flying that the Emperor and his enforcer, Darth Vader, are dead. A new government is forming to replace the Empire. But the galaxy is a big place, and the fallout of this cataclysm will affect different worlds in different ways. Does everyone accept the fall of Imperial rule? Has everyone even heard the life-altering news? What rushes in to fill the vacuum the Empire has left? And who will try to stop them?