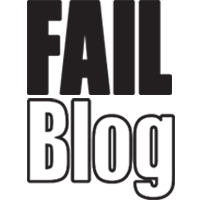 FAIL Blog
Fail of the Day: Disappointed Customers Say That 1-800-Flowers Ruined Mother's Day
It's that time of the year again, when everyone orders beautiful bouquets of flowers online for mom, and a pile of wilted weeds shows up on the doorstep instead.
And sometimes nothing at all!
There were lots of unhappy 1-800-Flowers customers this Mother's Day complaining on social media about terrible service and deliveries that didn't exactly live up to the pictures online.
Some flowers arrived dead, some weren't even the same product as what was originally ordered.
Many people are posting some interesting before and after images, while others are simply expressing their outrage with nasty messages on their Facebook page.
"Once again another occasion ruined by using 1-800-flowers!" writes one Facebook commenter.
"My mom taught me that you should honor your word and keep your integrity," writes another. "I guess that has not been taught by the founder or passed down to the company in any shape or form."
The 1-800-Flowers customer service team is in full recovery mode, per usual, responding to the angry tweets and posts.
And this isn't the first time this sort of thing has happened. In fact there's even a hashtag that has emerged for people to vent about the service: #1800FlowersFail.
This past February 1-800-Flowers also ruined Valentine's Day, with lots of people sharing their miserable looking arrangements online.
Here are some of the latest delivery debacles from Twitter, Instagram and Facebook, as well as a few jokes.