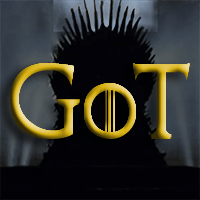 Game of Thrones
Game of Thrones' Season 6 Has Begun Casting

With Game of Thrones season 5 casting now over halfway over, it's the perfect time to receive some season 6 casting news. Lucky for you, that's exactly what Watchers on the Wall reported May 26.

This speculation may easily leak into spoiler territory, so be warned!

Seemingly, the most important news out of their reporting is the apparent casting of Randyll Tarly, otherwise known as Sam's dad. The listing describes the casting as: "Aged 50's to 60's, he's one of the greatest soldiers in Westeros- a humorless martinet, severe and intimidating. He demands martial discipline in the field and in his home."

For those that read the books, if that proves true, it highlights at least one of the plots that would come next year and the places the story will travel.

Here are the other castings Watchers on the Wall announces:


Pirate, man in his 40's to late 50's. He's "an infamous pirate who has terrorized seas all around the world. Cunning, ruthless, with a touch of madness." He's a dangerous-looking man. A very good part this season.

Mother, in her 50's. She's a sweet, plump, and adoring mother, and has a soft spot for one of her children who benefits from her decency.

Sister, in her early 20s. She's a kind, friendly and unpretentious woman.

Brother, in his early to mid-20's . Athletic, a good hunter, an excellent swordsman, manly, not particularly bright but the favourite child of the father.

Priest, in his 40's or 50's. A gruff ex-soldier who found religion. Now a no-nonsense rural priest who ministers to the poor of the countryside. He's salt-of-the-earth man who has weathered many battles.


What do you think, readers? Any more of those ring a bell?