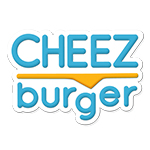 Home
Find Your Bearings in JFK Airport

Just landed and have no idea where to go? First of all, here is the JFK Airport map. Passengers flying into JFK Airport will exit the plane into the arrivals area. Simply follow the flow of passengers and the signs. From here, passengers will go to baggage claim, then through the immigration desks. Beyond this point, passengers are free to leave the airport.

Unsure about which is the best way to travel out of JFK Airport? Read on.

---

JFK Bus options:

All buses leave from Terminal 5 in JFK Airport. The following lines connect the airport with Queens, Brooklyn and Manhattan: Q3, Q6, Q7, Q10, Q10 LTD and B15. Most of these buses run for 24 hours a day, but see the JFK Airport website timetable here for exact times. One-way tickets are $2.75.

JFK AirTrain:

The JFK AirTrain connects the airport to Jamaica and Howard Beach Stations, where passengers can transfer to subway lines that go into the city. Catch the AirTrain from the arrivals level in any terminal. From Jamaica Station, take the Long Island Railroad to get into NYC and from Howard Beach Station, catch the A Line. Tickets from the airport to Jamaica or Howard Beach cost $5.

Take a Shuttle Bus:

The JFK Airport website has a list of authorized companies that offer shuttle services from the airport. Many companies offer options for different vehicles and services. These can be booked in advance or at the airport, although waiting times may be longer if booking at the airport. Go AirLink NYC, like most companies, offers a fare estimate on its website.

---

Leaving JFK with Taxi, Uber, Limo, Helicopter

JFK Taxi options:

Taxi ranks are on the arrivals level of every terminal. Taxis from the airport to Manhattan have a flat rate of $52, which increases to $56.50 during peak hours. Taxis can be reserved from inside the airport, or can be hailed at a taxi rank. See JFK Airport's estimated taxi fares.

JFK Ride-sharing options:

Uber, Lyft and Via are ride-sharing apps available to use in JFK Airport. To use any of them, download the app, fill in the personal details required, and enter the pickup location. Make sure to be on the arrivals level when putting in your location. The ride-sharing pickup areas are next to the taxi ranks, so anywhere around taxis is a good place to get picked up. The apps provide a fare estimate before confirming the ride.

Take a Limousine or Helicopter from JFK:

Limousines and helicopters can be hired to from JFK Airport but it is best to book them in advance. The JFK Airport website suggests Connecticut Limo as an authorized service, and the highest rated New York helicopter service is New York Helicopter. It is recommended to speak with the companies about their pickup policies before traveling. Prices will vary for each company.

---

---

Get back to JFK Airport with public transport or private transport. For door-to-door service, order a taxi, an Uber (or other ride-sharing services), or an airport shuttle. If going for the cheaper option, catch a bus or train, or if driving a car, see this guide for parking at JFK.

Use JFK's Flight Tracker to keep an eye on the upcoming flight, and double check everything is packed before leaving. Happy travels.