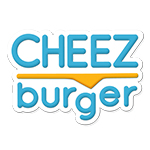 Home
Finding your way out of JFK Airport can be easy (with the help of a JFK Airport guide). But how long will it take? Read on if you want to know how long it will take you to get out of the US's 6th busiest airport. Or check out these hilarious JFK Airport memes.
Check Historical Waiting Times

Waiting times can be notoriously long at JFK Airport, especially for non-US citizens. If waiting for hours isn't your thing, plan to travel when the airport is at its quietest.

The busiest times at JFK Airport on any day during the week are around 8 a.m. and 5 p.m., with the quietest times taking place after midnight. Monday, Thursday, Friday and Sunday are generally busier than Tuesday, Wednesday and Saturday. Have a look at Google's popular times at JFK Airport to see a live report of how busy the airport is now. And remember to avoid holidays!

If passengers know what time they will be passing through JFK Airport, they can check the US Customs and Border Protection website. Passengers can enter any date during the past 10 years to see the historical waiting times for each hour of the day, for US and non-US citizens. The waiting times fluctuate but generally follow the trends mentioned above.

If the passenger is a non-US citizen, it is recommended to allow at least 2 hours to get through customs. However, passengers should be aware that there can be unexpected delays at the airport, making customs waiting lines 2 hours or more. Many reviews on Google and TripAdvisor have mentioned that the customs desks are understaffed, causing long delays. It is also not uncommon for passengers to get interrogated by airport security, which could add another few hours.

---

One of the most confusing things about getting around an airport is figuring out where everything is. To shorten the amount of time spend lost in JFK Airport, have a look at the airport maps before arriving there to get an understanding its layout. JFK Airport has 6 terminals (which are not numbered 1 - 6), all of which are connected by the AirTrain. The AirTrain stops in all terminals on the arrivals (lower) level.

A few reviews mention that there is a shortage of signs for each terminal. If passengers are connecting flights at JFK Airport and must change terminals, it is recommended to plan ahead and know roughly where the terminals are in order to get there smoothly.




---

Book Transport Ahead of Arriving

If passengers are renting a car or taking a shuttle from JFK Airport, it is recommended to book this service ahead of arriving at the airport. Waiting times for booking rental cars and shuttle buses can be anywhere from 15 minutes to 1 hour to book, depending on how busy the airport is. Have a look at this JFK Airport guide, which explains all transport options for leaving JFK Airport.

---

If passengers want to be on the safe side, US and non-US citizens should allow 2 hours to get out of JFK Airport. Although it may take US citizens no more than 30 minutes to get through customs, and only a few minutes at the baggage claim, it is impossible to predict how long it will take to exit the US's 6th busiest airport. Passengers can plan to travel during quiet times, but there are many independent factors that can cause delays. Our advice: prepare for the worst and be pleasantly surprised if it takes less than 2 hours to get out of JFK Airport.

While waiting in line, check out things to do in New York City on a layover.