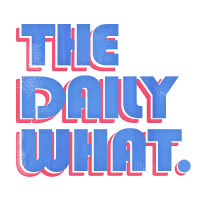 The Daily What
Blaze of the Day: Susan Sarandon Thanks A$AP Rocky for a Confusing Shoutout, Wants to Get High With Him


A$AP Rocky flattered the heck out of Susan Sarandon and she'd like to celebrate it with some weed.


Sarandon reached out to rapper A$AP Rocky over Twitter July 14 to thank him for mentioning her in the 2013 song 1Train of his album LONG.LIVE.A$AP.

Then she went a bit farther and invited him to smoke up with her.


Hey @asvpxrocky & @ActionBronson thx for the shout out on "1Train." Not sure what it means, but let's blaze one & talk about it some time.

— Susan Sarandon (@SusanSarandon) July 14, 2015


Sarandon has long been an advocate for using marijuana, saying that she smokes it before most award shows.

What's even more interesting about this piece of pop culture purée is that she's not alone in being confused over what her name means in slang.


Here are the lyrics that reference Sarandon:


I fixed the game between Georgia Southern and Gramblin'
You see us scrambling, selling Susan Sarandon


The plot thickens ever so slightly, when visiting Genius.com to try and suss out the meaning of those words. Genius' whole mission is about annotating song lyrics and many other things to uncover the context behind situations exactly like this.

Strangely, the site seems to have trouble nailing down the slang.


The other half of the lyric is either a reference to c0caine, as in "selling that white girl," or weed if it's a reference to the 1998 movie Stepmom in which Sarandon's character smoked medical marijuana.

A while later, Susan Sarandon heard the line and was honored for the shoutout while not fully understanding it's meaning.


Unfortunately, Urban Dictionary is no help either.

If you want to help Susan Sarandon and Genius.com figure out the mysterious reference, you can listen to the song here: