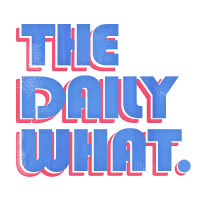 The Daily What
Unnecessary Opinion of the Day: George R. R. Martin Really Liked Ant-Man


Everyone's favorite part-time author has some Marvel opinions he would love to share with you.

George R. R. Martin, creator of something called Game of Thrones wrote a post on his blog July 21 detailing his satisfaction with the newest Marvel movie Ant Man.

In long form he admits his anxieties that the film would destroy everything he loved about the original Stan Lee character...


I am relieved and delighted to report that they did it right.

Scott Lang is the featured Ant-Man, yes, and Paul Rudd makes him a sympathetic and engaging protagonist, but due honor is done to Hank and his own career as the first Ant-Man as well, with Michael Douglas turning in a fine performance as Pym. There's a lot of humor in this film, but it is not a farce, as I feared it might be. There's a lot of action too, but not so much that it overwhelms the plot and characters, which was my problem with the last AVENGERS film... and the one before it, to think of it. A superhero movie needs a fair share of smashing and bashing and stuff blowing up, of course, but IMNSHO that stuff works best when it is happening to people we actually know and care about, and if you jam in too many characters and don't take time to develop any of them properly, well...

ANT-MAN has a proper balance of story, character, humor, and action, I think. A couple reviewers are calling it the best Marvel movie ever. I won't go that far, but it's right up there, maybe second only to the second Sam Raimi/ Tobey McGuire Spider-Man film, the one with Doc Ock. I've liked most of the Marvel movies, to be sure, I'm still a Marvel fanboy at heart (Excelsior!), but I liked this one more than the first AVENGERS and a lot more than the second, more than either THOR, more than the second and third IRON MAN and maybe just a smidge more than the first (though I liked that one a lot too).


Just so you know, Martin's whole blog post totals 1,040 words. That's like four pages of a Game of Thrones book. Just do that for 3,200 days and baby, you've got a book going.

Martin has already said that the next book, The Winds of Winter will most likely not come out until 2016, though the publisher has yet to set a date.

Of course, we all know what his reaction would be to this entreaty: