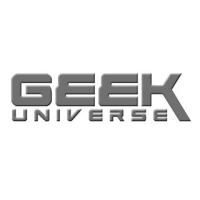 Geek Universe
Super Smash Bros. Update Brings Tournaments and More to the Wii U Brawler


Nintendo released the next update for Super Smash Bros. July 31 and it has a number of updates for lovers of the frantic fighting game.

Eurogame reports that this next version includes free and priced improvements.


Version 1.1.0 adds the two new features for free. Tournaments let you compete online with scores of other players, while the in-built YouTube upload lets you save replays to the streaming video site and Miiverse simultaneously.

Support for another wave of paid-for DLC has also been added, although you'll need to purchase all of it separately.

Highlights among the list of add-ons include the Hyrule Castle and Peach's Castle stages from the original Smash Bros. back on N64.


Nintendo also now sells a new batch of costumes for your Mii so they can look fresh while fighting. Choices include Samus armor and this super cute King K. Rool from the Donkey Kong series:


Fighting stages will cost $1.99 while those adorbs Mii costumes will cost you $.75 each or you can buy a bundle ofr $6.