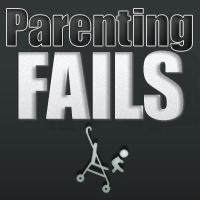 Parenting
Sarah Mariuz and Leah Rodgers are identical twin sisters who each gave birth to their first child on the same day, at the same time.
The babies were born at the same exact time (1:18am) in each sister's respective time zone. Rodgers birth first in Denver, and Mariuz next in California.
"We've always lived in separate places, but all of us — we have two sisters — are very close in age and very close," Rodgers said. "But certainly there's another connection at the twin level."
1

Sarah and Leah pictured at their shared baby shower

Sarah and Leah said that they both found out they were pregnant last year around the same time. They planned to share the good news on Thanksgiving, a time where the family always gets together. As soon as they Leah saw her sister, she knew. "She showed up to my front door and I welcomed her and Nick [Sarah's husband] inside, and I had this crazy twin intuition — I call it my 'twintuition' — and I knew she was pregnant, too."

---

Advertisement

2

Sarah Mariuz with her husband, Nick

---

3

Leah Rodgers and her husband, Kyle

---