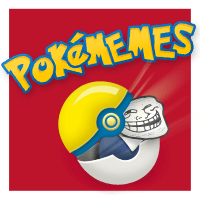 Pokémemes
The Pokémon Company is Suing a Tiny, Unofficial PAX Party for Being Pokémon Themed
Beware of the Big Bad Houndoom! The Pokémon Company International has filed suit against the hosts of a Pokémon themed party that was to take place tonight, on the eve of the annual Penny Arcade Expo video game convention in Seattle.

This would have marked the fifth year of the Unofficial Pokémon PAX Kickoff Party, which has been canceled in light of the suit. The party boasted Pokémon themed drinks, a cosplay contest, a Smash Bros tournament, and at least thirty tickets sold, which cost two whole dollars a pop.

For reasons unknown, the Pokémon Company has decided to make an example out of this event, suing for copyright infringement related to the event's "exploitation of the Pikachu and Snivy characters in promotion of the [party]." The company is seeking damages for the infringement as well as any profit the event made, and a stop to any future Pokémon infringing parties.

Gulp. Looks like I better re-think my next birthday theme.