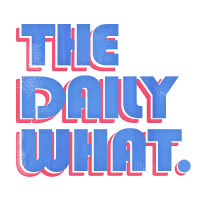 The Daily What
Liberation of the Day: California Judge Overturns 'Happy Birthday' Copyright — We Can Now Sing It for Free


After 80 years, the copyright on the "Happy Birthday" song has been reversed, freeing up its commercial use. Thank god.

The legal battle itself took years, but a federal judge ruled Sept. 22 that the song's music and most probably the lyrics, existed before Patty Smith Hill and Mildred J. Hill claimed ownership.


The Los Angeles Times has more information:


In a stunning reversal of decades of copyright claims, the judge ruled that Warner/Chappell never had the right to charge for the use of the "Happy Birthday To You" song. Warner had been enforcing a copyright since 1988, when it bought Birch Tree Group, the successor to Clayton F. Summy Co., which claimed the original disputed copyright.

Judge George H. King ruled that a copyright filed by the Summy Co. in 1935 granted only the rights to specific piano arrangements of the music, not the actual song.

'Happy Birthday' is finally free after 80 years," said Randall Newman, an attorney for the plaintiffs in the suit, which included a group of filmmakers who are producing a documentary about the song. "Finally, the charade is over. It's unbelievable."


There is a bit of sadness that goes along with this happy news.

Since the copyright to use such a common song was so expensive for movies and television, writers have been creating fake happy birthday songs for decades. And they're usually wonderfully terrible.


Happy Birthday Alternatives in Film and Television from Free Music Archive on Vimeo.


But it was also really distracting. Characters would sing some weird-ass song and you'd just know it was because some record company's gotta get paid.

This was also the reason that restaurants sang you crappy, crappy songs on your birthday instead of the real deal. Now you won't every have to hear some fake, semi-offensive Italian approximation at Olive Garden.

Our long national nightmare is over.