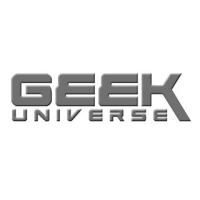 Geek Universe
Nerd Alert: Star Wars VII Tickets are Going on Sale SOON
If you're hoping to see Star Wars VII on opening night, you better get comfy in front of your computer, because tickets are likely to be on sale any day now.

Screen Crush is reporting numerous signs that point to ticket sales starting on Monday, October 19, but it could be even sooner. A Cinemark Facebook page posted and then removed this graphic saying pre-sale tickets would start on Monday, and AMC theater employees are reporting hearing a similar message from their bosses:




Screen Crush also got their hands on a document sent to major theater chains requiring them to have ticketing information ready by 8:00 AM ET this Friday to be sent to online vendors like Fandango. Tickets may or may not go on sale at that time, but I'd be ready to spring into action any time after that.

Making Star Wars is also reporting the reveal of the official logo and a new trailer to come with Monday night's football game on ESPN (which is also owned by Disney), so if you aren't a football fan, you might want to make an exception (who are we kidding, it'll surely be online moments later).