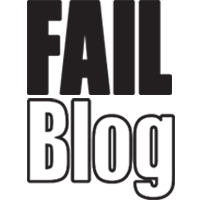 FAIL Blog
Whoopsiedoodles: Soccer Player Anas Mohammed Would Like to Thank "His Wife," "His Girlfriend," and Wait, Scratch That Last One
If you're ever giving a public thank you, make it easy on yourself and thank two people: God and your mother.

Otherwise, you can end up like Anas Mohammed, a Ghanaian pro soccer player, and thank one too many. After winning "Man of the Match" in a game last week, Anas said the following in a post-game interview:

"Thank you for this, I appreciate my fans. My wife and girlfriend...I mean my wife, sorry to say."

"My wife, sorry to say" is, handsdown, the funniest way to introduce your wife. But even better than that is his follow up.

But he didn't stop there. After blowing that right out of the water, Anas double -downed on the weirdness of this interview by saying, ""My family knows that I call my daughter my girlfriend. That's what I was talking about. I don't have a girlfriend."

Anas! Stop. Giving. Interviews.

I know that you really want to thank your sidepiece, but you also don't have to cover it up by saying you were talking about your daughter. It's not a good look.