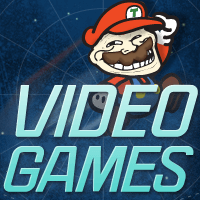 Video Games
Norman Reedus Still Really Wants Silent Hills to Happen
Norman Reedus recently spoke to IGN about his feelings on the gone-too-soon collaboration between Hideo Kojima and Guillermo del Toro, Silent Hills. Reedus was set to star in the game, and is "super bummed" that it didn't happen. The project was just getting started when it was canceled, but Reedus says there was some really cool stuff being worked on, and it might still be out there:
We did some of that photography with a thousand cameras pointing at you in a million different directions. We did some things with them that might be – I don't know if it's on the cutting room floor. It might be in someone's hard drive somewhere. We did some stuff for it, but we never got into the full story stuff. We were about to and that water balloon burst.

Reedus also touched on the impact of the fanaticism surrounding PT, which opened his eyes to how much people really wanted this game to happen. Even if the studio nixed the project, Reedus, like the rest of us, still believes in it:

There were so many ideas and cool future happenings that were thrown around. I just can't see us not picking this up somewhere.... Hopefully they'll come to some sort of agreement and that happens, or we do something very similar that's different. I don't know. I have faith that we're going to do something though because it just seems like it was one of those things that needs to happen. It's like destiny, it needs to happen.
I want to believe too, Norman.