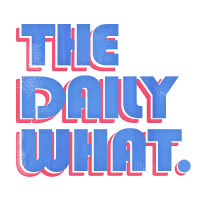 The Daily What
Rescue Mission of The Day: Taco Bell is Saving Its First Restaurant And Livestreaming The Whole Thing
A piece of Americana fast food history will be safe thanks to the good people at Taco Bell.
The first ever Taco Bell restaurant will be picked up, loaded on to a truck and driven 45 miles to a new home (all while being livestreamed.)

And it all happens TODAY!
The Downey, CA building served as a Taco Bell from 1962 to 1986 until other taco shops took up residence. Developers are eyeing the property, so Taco Bell corporate stepped in to rescue the building.
Taco Bell hasn't decided what to do with "Numero Uno," but the company is taking suggestions from fans while the old shop rests at Taco Bell headquarters for safe keeping.
If you live in Southern California, you can follow the building's journey along its many stops. Or check out the live feed here.