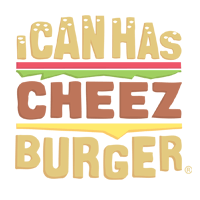 I Can Has Cheezburger?
Here are the funniest, cutest and plain bizarre cat videos of the week! Enjoy! If you missed last weeks top 5, you can find it here! There are few things in this world better than scrolling through cat hashtags on Instagram.
1

Cat: "Okay.. wherez da treats, tho?"

---

2

"Meet the Queens great grandmother"

---

3

Lil kitteh doing the T-Rex

---

4

She has a method to her madness

---

5

"Bye mom! I'm off to schoo--"