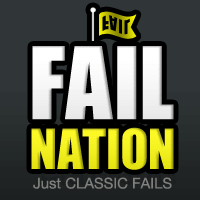 FAIL Nation
Goatman: The Urban Legend We All Want to Believe In
Sightings of the legendary Goatman have been reported in Kentucky, Texas and Wisconsin. Each person claims to have witnessed a hooved man walking on two legs with a fabulous set of horns on his head. You know, half human and half goat. Locals don't call him Goatman though. If you're from Goatman's hood, the people call him 'The Pope Lick Monster.'
Recently, the resurgence of Goatman has the Internet in a conspiracy tizzy. Even the author of the Goatman book has tried to get some new socks out of the deal.
#Goatman is trending on FB! Sounds like a good excuse to buy my book, so I can repair all the holes in my socks. https://t.co/zHovPV9m0N

— J. Nathan Couch (@WCWIParanormal) November 28, 2015
Just don't forget... The New Jersey Devil is still out there.