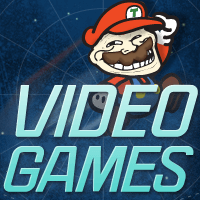 Video Games
The Final Fantasy VII Remake is Episodic, and This is Why
If you haven't already heard, the upcoming HD remake of Final Fantasy VII is going to be delivered in episodes, and the reasoning behind it makes a fair amount of sense.

According to game director Yoshinori Kitase,
The biggest reason why we haven't done a remake until now is because it's a massive undertaking to reconstruct FINAL FANTASY VII from the ground up with the current technology. Producing a proper HD remake of FINAL FANTASY VII that maintains the same feeling of density of the original would result in a volume of content that couldn't possibly fit into one instalment.

By moving to an episodic model, the game is able to capture the depth and breadth of the original while exploring new things the first version wasn't able to:

With FINAL FANTASY VII REMAKE, we have the opportunity to go beyond the story, world and experience of FINAL FANTASY VII in ways we've always dreamed of - from the depths of Midgar to the skies above the Planet. The multi-part format enables us to expand the original story and turn it into an epic experience for fans and new gamers alike.

How do you feel about the choice to make FFVII episodic?