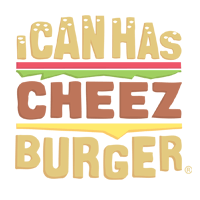 I Can Has Cheezburger?
Cats need stimulation and these videos are a new source of entertainment, an outlet for their boundless energy. Curated specifically for them, These cat videos provide free entertainment while taking them on adventures to their favorite places on the planet. Your cat will purr as images flash across your computer screen, trust us on that.
Cats love watching their brothers just like humans do and the reality of their life stimulate their senses and allow them to learn from their mistakes.

---

2

8 hours of birds for your cat to enjoy

This video includes 8 hours of bird stimulation for your cat to enjoy while capturing their attention.

---

3

Cute Squirrels for your cat to admire

The squirrel is another favorite of your cat and now it can be the star of their favorite video.

---

4

Calming sounds of nature to help your cat sleep

The calming voices of nature will soothe your cats troubled souls, whisking them away to the land of sleep.

---

5

The cat version of Go Fish

This video will provide your cat with an erratically moving fish on the screen for them to catch and play with.

---

6

Your cat will enjoy this string game

Cats are mesmerized by strings, labeling them as number one public enemy. This video drags strings across the screen to infuriate your cat.

---

7

Living Rodents for your cat's pleasure

This video will allow your cat to learn more about the daily habits of mice and other rodents they will meet during their life.

---

8

And how about the evasive laser Pointer?

Cats will love this video as they paw at the tiny red dot of light as it moves across the screen.