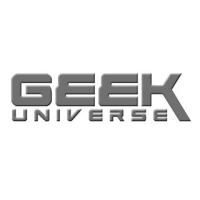 Geek Universe
In less than a month Pokémon GO! has taken this planet by storm. Look around you, and you're apt to see someone with a fixed gaze on their phones, swiping upwards aggressively, scowling at their screens, trying to catch 'em all.
It's insane how big this game is. Pokémon GO! is more popular than Tinder right now, and was more popular than porn for a brief bit of time as well. Plus Pokémon GO! is tracking more than 21 million daily active users, so that's pretty damn chill...
1

The first service is called Pokématch:

Pokématch would appear to be strongly influenced by Tinder. Users can match with one another on this app by 'swiping right' on one another (just like Tinder...). When both users swipe right on each other, they can then arrange a date at a Poké Stop. So yeah, basically Tinder, but intended to be exclusive to Pokémon GO! players. This dude's tweet pretty much sums up how I feel about this. I mean, if we're gonna embrace this trend, why not go all the way right?...

---

Advertisement

---

3

And for the second Pokémon GO! dating app we have, PokéDates:

---

---

Advertisement

Definitely the more impressive of the two Pokémon GO! inspired dating apps out there; but with that whole big 'ol $20/date catch. Granted, the first date's free with a promo code; but really, you're not going to find your Ash or Misty on ONE date. You'll end up with a Brock at best. But hey, if you believe in 'love at first toss', go for it!