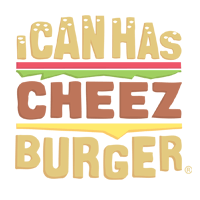 I Can Has Cheezburger?
Ready to smile? Each week we are featuring the newly adopted pets of the week! From kittens and puppies to families and seniors! Is there a lovelier sight than an animal being adopted?! We wholeheartedly thank those who have adopted, providing animals with a loving, comfortable and warm home. There's literally nothing better.
For those of you who are thinking about getting a pet, just remember; adopt, don't shop!
1

"After 12 years of constant begging to my parents, I finally got a kitten. Meet Cookie!"

---

2

"My first pet ever!! After a day of hiding, a night of meowing and no sleep, Coconut got some rest and comfort next to me."

---

3

"The cat (Tommy) that adopted us, supervising my husband while he builds our fence."

---

4

"Found this little dude walking across the highway."

---

5

"Recently adopted this dude. Super annoying but playful. Everyone meet Bobby."

---

6

"Meet Bear. A blind pitbull who was adopted by a loving family that has managed to change his life for the better."

---

7

"Just adopted! On our way to her forever home"

---

8

"My wife and I finally adopted our first fur child, Jarvis!"

---

9

"Have an appointment this week to adopt this little guy!"

---

10

"Adopted her right on the spot"

---

11

"I had a break down, quit my awful job and got a long awaited rescue dog called Leah."

---

---

13

"We adopted Flo last weekend. She's 10 weeks old and had been bullied by her siblings so had to be put up for adoption"

---

14

"I am super excited about this new monster "Lil' Bean""

---

15

"Adopted this little fella yesterday. He has not left my side and cries when I go into another room. Oh and he jumps into the shower with me to lick my ankles. Still thinking of names"