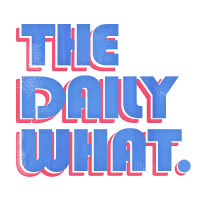 The Daily What
Harry Potter and the Cursed Child Will Be Published as an E-Book for Everyone Who Can't See the Play
J.K. Rowling created a play for Harry Potter fans dying to know what happens next to everyone's favorite wizarding trio. 'Harry Potter and the Cursed Child' is set to take place 19 years after the last Harry Potter book. According to the play's website:


Harry Potter and the Cursed Child is one play presented in two Parts, which are intended to be seen in order on the same day (matinee and evening) or on two consecutive evenings.

Now, even if you can't make it to see the play performed, you can read it all in one sitting if you want. Pottermore just announced that the script will be published on July 31st.