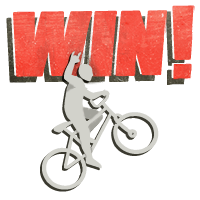 WIN!
Marvel's Erecting a 13-Foot Giant Bronze Statue In Honor of Captain America's 75th Anniversary
The statue will be inscribed with the words 'I'm just a kid from Brooklyn', a line of dialogue from 'Captain America: The First Avenger'.

To commemorate the 75th anniversary of Captain America, Marvel just announced plans to unveil an enormous bronze statue of Captain America at this year's San Diego Comic-Con. Cheers, Cap'n.