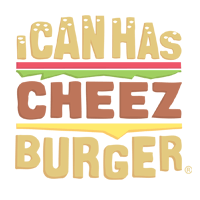 I Can Has Cheezburger?
House Cat Perfectly Photobombs New Report of Cougar Sighting
The cat that stole the show. Not really sure how my live tease made social media let alone international social media. But here you go if you didn't catch it.

Posted by Scott Madaus on Friday, October 13, 2017
So, you're watching the news and a story catches your attention. Cougar sightings in Mississippi. Sounds interesting and maybe you'll be lucky enough to see one on tv too! Some action, who knows! But, then something better happens... a very unamused house cat makes his grand debut. Fox13's Scott Madaus was teasing a live report from a field in Hernando, Mississippi where someone claims they spotted a cougar one day earlier.
Madaus report was "I'm Scott Madaus, live in Hernando, Mississippi where there have been spottings of a cougar," the man said into the camera. "And that's not it, that looks like a house cat," he continued as the shot panned to a very normal cat, and stayed on it for the remainder of the recording.
We are just glad that this News Reporter knew the difference between a cougar and a very big house cat...