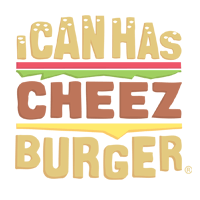 I Can Has Cheezburger?
Whoa! Who knew that an elephants foot and a humans foot would have so much in common?!
Here are 10 wild animal facts you may not know! If you're hungry for even more knowledge, check out some of these other animal facts!
1

Baby elephants suck on their trunk, the same way human babies suck on their thumbs.

---

---

3

Elephant foot vs Human foot... almost no difference.

---

4

Some baby owls sleep like this:

---

5

This is what a platypus' foot looks like:

---

6

Cats can't taste sugar because their tongue doesn't have sweet receptors.

---

7

This is how big a whale skull is:

---

8

This is what an elephant's tail looks like:

---

9

Some kinds of 5-pointed starfish can be born square due to a genetic abnormality

---

10

Bearded vultures are the only birds that wear makeup — they purposely dye their white feather red with mud.