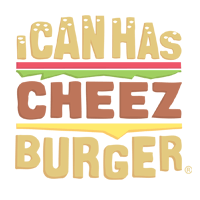 I Can Has Cheezburger?
Animal love is just so pure! Their magic can turn any of the 'ruff'-est days into a better one.
And we are so much happier when they're around, it's a two-way love street!
Don't 'fur'-get to give your pet some attention and love today -- they deserve it!
1

Someone found their favorite place in the world.

---

2

This much tenderness can make anyone smile.

---

3

The love and happiness are palpable.

---

4

"My daughter wanted to hug this horse, so as if on cue he just gently put his head down near her."

---

5

I bet you're wishing this was you.

---

6

"Our cat waits outside every morning to be with my son while he waits for the bus."

---

7

A thankful giraffe smooching her caretaker

---

8

After being lost for 5 hours, he's back in his mom's arms where he belongs.

---

9

"Rescued a feral kitten. Turns out he is also a snuggler."

---

10

Isn't your heart bursting with warming feelings? Mine is.

---

11

"My 25th birthday present was wolf kisses."

---

12

Hugs really are the best thing in the world and even pandas know it.

---

13

"My sister left for a week, this is how her cockatoo greeted her when she got back!"

---

---

15

"When you tell her a story that she doesn't understand, but she loves you anyway"

---

16

You just know he loves her with all his heart.

---

17

Bella was recently adopted and the expression on her face tells you it'll be a lifetime of love.

---

18

Let me snuggle you, bestie!

---

19

"As I was saying goodbye, my dog did this..."

---

20

"She was yelling, 'auntie he's squishing me!' and I looked back to find him completely content."

---

21

When the clothes of the person you're hugging have just been washed:

---

22

"You'll be ok, hooman. I gotchu."