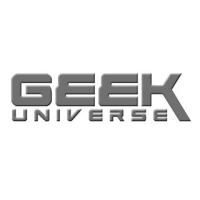 Geek Universe
Tony Stark's Teen Successor to Officially Discontinue 'Iron Man' and Go by New Name
Iron Man writer, Brian Michael Bendis had the following to say to Wired about his decision on the new name for Iron Man....

"Iron Woman seemed old fashioned to some. Iron Maiden looked like a legal nightmare. And Ironheart, coined by Joe Quesada, after I told him my planned story for Riri, speaks not only to the soul of the character but to the Iron Man franchise as a whole. Tony first put on the armor to save his heart. Riri puts it on for different reasons altogether but still heart-related. When people see her story, you'll be amazed at how simple and brilliant Joe's suggestion was."
What do you guys think about all this? Riri Williams is set to make her 'Ironheart' debut in Invincible Iron Man #1 this fall.