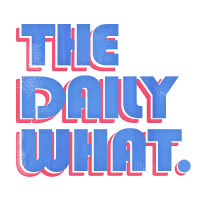 The Daily What
Candidate of the Day: A Depressing Amount of People Voted for Harambe
If you live in the United States, you have a new president. The people have spoken, and they said that billionaire, reality TV-show host Donald Trump is how they want to ride out the next four years.
Look, this was a divisive election, and a very close one at that. As has been said many times, this wasn't necessarily the time for a protest vote for, say, Jill Stein or Gary Johnson, but that doesn't mean the Internet can't find another third-party spoiler to bring America to its logical conclusion and elect a billionaire, reality TV-show host.
The Internet, because its nothing if not predictable, chose a new candidate: Dead-gorilla turned confusing-meme, Harambe. That's right, the gorilla who was shot dead after a child fell into his pen at the zoo received 11,000 votes in last night's election. And that's how game-show hosts are elected president, when people write in memes to be president.
So there you have it, folks. Reality TV-show host is president, and I am now this Tweet:
<iframe src="//giphy.com/embed/zebOFPFcgRdG8" width="480" height="270" frameBorder="0" class="giphy-embed" allowFullScreen></iframe><p><a href="http://giphy.com/gifs/maury-zebOFPFcgRdG8">via GIPHY</a></p>