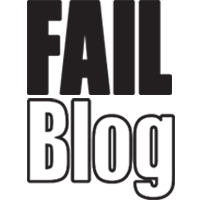 FAIL Blog
Watch The Phoenix Suns Mascot Slide Onto The Court During a Game for No Reason Other Than It's Cool
There are few things in this world I love more than a good mascot fail. You get top points if that fail is performed by Clutch the bear, the infamous bear mascot of the Huston Rockets, who's the best.

This one's pretty good, too, though. During the Phoenix Suns-Washington Wizards game last night, a guy in a gorilla suit did a little slip and slide onto the court for some reason. Check it out:
i can't stop watching this pic.twitter.com/LRphUzEsuw

— James Herbert (@outsidethenba) March 8, 2017
That gorilla is none other than the Phoenix Suns mascot, The Suns Gorilla. Now, why this happened is as big of a mystery as why the Phoenix Suns mascot is a gorilla. But one thing is for sure, the Suns don't seem to find this all that surprising because no one seems to give a shit.
Everyone seems to like it. And why shouldn't they? Mascots are the best.
@outsidethenba @RandBall Can they make a 30 for 30 on this clip overnight?

— Tom Murphy (@tgagemurphy) March 8, 2017
@JSonSalesforce @outsidethenba 😂 this crackin me up man, def a 1st

— Tarek Hassan (@TarekHassan1) March 8, 2017
@outsidethenba pretty sure the Gorilla is just reenacting the defense in this game or lack there of.

— Greg Esposito 🤔 (@Espo) March 8, 2017
@outsidethenba Would read an oral history of the Suns gorilla diving onto the court

— Kyle Neubeck (@KyleNeubeck) March 8, 2017