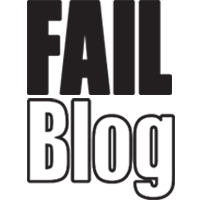 FAIL Blog
Twitter Has a Super-Sized Problem With McDonald's Serving Half-Filled Fries Containers
Yes, I would like fries with that — more fries that that, though.
Lots of people on Twitter are complaining about the amount of french fries they get in a large fries from McDonald's. Apparently, they're only getting half-filled containers like this:
So I ask for a large fries from @McDonalds and this is what I get.... large box half empty. Happens everytime. pic.twitter.com/TJrXnOwrf0

— Marcus Hernandez (@MarcusH_22) January 10, 2017
But also, did this dude check the bottom of the bag? Probably not.
He's not the only, though. Lots of people are blaming McDonald's for near-empty containers (as if they didn't eat them shits on the drive home).
Just got home,got my @McDGreaterSA large fries and this is what I get, looks half empty,what am I paying for? Not cool @McDonalds , not cool pic.twitter.com/ukBeURP1En

— LC (@nexuser87) February 23, 2017
@McDonaldsUK This was your so called large fries served at Tonypandy today. Why did I waste my money. #McDonalds pic.twitter.com/a2h2hOkBiJ

— Daniel (@daniel3144) November 18, 2015
@McDonalds this was meant to be a large fries but seems like a small to me second time in last two weeks..... pic.twitter.com/4LUzpFC3zk

— Daniel Endsor (@dendsor) March 9, 2017
McDonald's, presumably tired of getting hit up on Twitter finally responded by telling customers to direct their complaints at the point of sale — at least they can then verify that those fries aren't at the bottom of the bag or in the person's stomach. They said:
"There is no policy in place which suggests French Fries should be served in a carton that is anything less than full.

"Customer service and experience is one of our top priorities and we are always disappointed to hear when our food falls short of customer's expectations and our high standards."
I mean you could also do like a certain reality-TV gameshow host and take your complaints directly to the Grimace: