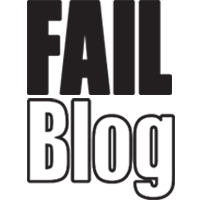 FAIL Blog
Kellyanne Conway Keeps Inspirational Glamour Shot Close At Hand Because Why Wouldn't You
Kellyanne Conway, the woman who spends some of the time making up terrorist attacks and some of the time plugging the president's daughter's clothing line, is a woman of mystery. How did she learn to pivot so well? Who knows.

One thing we do know is that she keep a hilarious glamor shot of herself close at hand.
Um... pic.twitter.com/IBkvg3MIMq

— Franklin Leonard (@franklinleonard) March 13, 2017
God, that's good stuff.
According to The AV Club
, the shot comes from a 2009 "Pretty in Mink" calendar, a republican beauty calendar or something, in which Conway was featured as Miss January and can be found wearing "a navy sheared beaver jacket with fox trim and detachable hood." I don't know. I want to die.
@franklinleonard What, you don't collect the conservative women calendars? https://t.co/vpSs3SgHpu pic.twitter.com/EQTqNJtnPs

— Schooley (@Rschooley) March 14, 2017