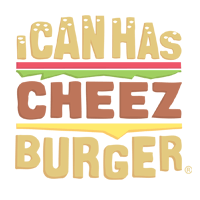 I Can Has Cheezburger?
We scoured the internet to bring you the cutest animal pictures of the week! Bringing you cuteness every week - stay tuned for next week's dose! If you missed last week's dose, and you need a cuteness overload, check out last week's here.
1

"Meet Aiko, the runt if her litter. She was crying until he started doing this. We think it felt like mama licks!"

---

2

Baby Fennec fox with ears larger than life

---

---

---

5

"She's blind but he is her eyes"

---

6

"My 1 day old tortoise caught mid-yawn."

---

7

"It's nice to know that he takes care of me"

---

8

"When Tim & Jim see the vet.."

---

9

"Wake up momma. It's time for Saturday morning cartoons."

---

10

The fluff ball sure loves to swing

---

11

"I put a strawberry leaf on a lizard and it became very regal."

---

---

---

14

Parenting is hard when you have a naughty kid.