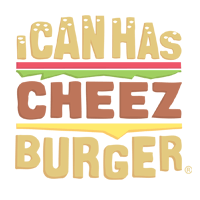 I Can Has Cheezburger?
Ready to smile? Each week we are featuring the newly adopted pets of the week! From kittens and puppies to families and seniors! Is there a lovelier sight than an animal being adopted?! We wholeheartedly thank those who have adopted, providing animals with a loving, comfortable and warm home. There's literally nothing better.
For those of you who are thinking about getting a pet, just remember; adopt, don't shop!
1

"Was told she would be very shy at first. Guess they were wrong. Meet Momo!"

---

2

"Finally moved into a place that allows dogs. Meet Kai. AKA Mr. Handsome

---

3

"my new friend lost the tip of her ears because she was wandering alone in the cold winter looking for a shelter and for food. she now found a forever warm and cozy home with my roommate and I."

---

4

"I think he's figuring out that his 4th home is his permanent one"

---

5

"My newly adopted kitten is polydactyl! Both front paws have an extra finger so it looks like he has little thumbs"

---

---

7

"I adopted 3 baby goats and obviously named them after my greatest loves in life, carbs. Meet fettuccine (chini), Linguini (Guini), and Rotini (Tini). Welcome home, Pasta Posse!"

---

8

"I (dad/husband) have been very clear we're not getting a dog, but this little boi has been through a lot and needed a family. Meet Luke. He decided to keep us."

---

9

"Adopted this tiny cyclops yesterday. This is Turanga Leela !"

---

10

"Meet Odin, the newest addition to our furry family."

---

11

"They said at the shelter that black pets take the longest to be adopted. Meet Bear and Bubs."

---

12

"Meet Athena! Saved this beauty from the engine of a car this afternoon, right before hurricane Dorian came here to SoFlo."

---

13

"Meet my new kitty, Bessie "

---

14

"Riding to my new furever home! World - meet Jackson (Border Collie/Aussie mix - 9wks)"