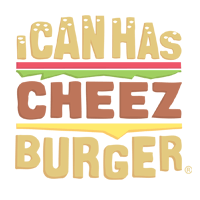 I Can Has Cheezburger?
Ready to smile? Each week we are featuring the newly adopted pets of the week! From kittens and puppies to families and seniors! Is there a lovelier sight than an animal being adopted?! We wholeheartedly thank those who have adopted, providing animals with a loving, comfortable and warm home. There's literally nothing better.
For those of you who are thinking about getting a pet, just remember; adopt, don't shop
1

"After years of waiting I finally was able to adopt some kittens. Meet Dumpling"

---

2

"Haven't had a chance to show off my recently adopted pup. Juniper came from a kill shelter In Arizona, and vets think she's around 4/5. I love her so much."

---

3

"Meet Kona. She was found on my way to work this morning."

---

4

"Our adopted girl Cinder. She lost both her ears and the tip of her tail to frostbite but shes still a little badass."

---

5

"I found a stray outside during a rainstorm. Got her cleaned up and her and my daughter are now best friends. Meet Pepper!"

---

6

"Parents didnt belive i could take care of a pet so i never had one, first thing i did when i moved out was get this cutie. Meet scotch."

---

7

"We found her under my friends house. Meet Luna"

---

8

"Got adopted for 6 days & then returned. Guys gotta home with me forever"

---

9

"After 20 years, I finally got a puppy. Meet Charlie."

---

10

"I adopted her 3 days ago from the shelter and now we're inseperable"

---

11

"Adopted this little furry friend this week"

---

12

"After three decades I have a kitten! Meet Llama. He's an explorer!"

---

13

"Meet my new friend, Soda!"

---

14

"First walk after being adopted"