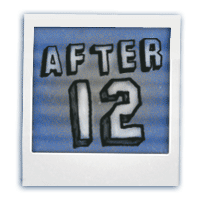 After 12
Old Absinthe Ads Are Creepy
Look at the people in these ads, they're mad I tell you! MAD!
1

Absinthe, Drink it and Old Men With Strange Hats Will Creep on You

---

2

Drink Enough and You Can't Stop Staring at Your Glass

---

3

Those Beady Little Eyes Scream, "I'm Insane"

---

4

Trust Me, She's Not to Be Trusted

---

5

You Know Who Likes Absinthe?, The Devil...

---

6

Do Not Let Your Cat Drink Absinthe, it Will Turn into the Devil

see above.