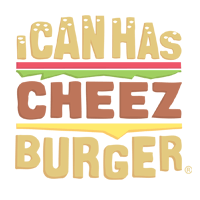 I Can Has Cheezburger?
We searched through the most liked cat pictures on the subreddit r/cats, this week, and we decided to share them all with you!
The pictures all have one thing in common, and that is, of course, cats. However, that's where the similarities end.
There are images of hilarious cats being hilarious, adorable-ness (naturally), and mourning and loss. We wanted to take a moment to appreciate the beauty of all these cats and remember those who have recently left us, they may be gone but never forgotten.
---

2

"Snorkel is a bit weird"

---

3

"Captured this moment of my 22 year old cat with a leaf in her mouth yesterday! I let her have "supervised" outdoor time every now and again."

---

4

"Is there an instruction for unknotting your cat."

---

5

"Säby is living his best winter life in northern Finland"

---

6

"My cat passed away yesterday and i'm having a trouble dealing with it so i wanted to share the last picture taken of her."

---

7

"Snuggles and purrs to end a long day"

---

8

"My handsome little furry purry"

---

9

"Ear fluff intensifies"

---

10

"We feed a bunch of strays. The stars aligned and they all made an appearance together."

---

11

"No mom I did not get into the toilet paper again"

---

12

"My good boy passed away yesterday. My very first pet and my heart is broken. I just wanna share his lovely face with you all."

---

13

"When your cat wants to tell you something"

---

14

" I threw together a costume for my cat Nibbler."

---

15

"P.J. judges you from upon high."