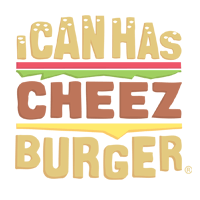 I Can Has Cheezburger?
Ready to smile? Each week we are featuring the newly adopted pets of the week! From kittens and puppies to families and seniors! Is there a lovelier sight than an animal being adopted?! We wholeheartedly thank those who have adopted, providing animals with a loving, comfortable and warm home. There's literally nothing better.
For those of you who are thinking about getting a pet, just remember; adopt, don't shop.
1

"My brother and I waited 13 years to get a dog. Today, we agreed that it was well worth the wait. Meet Rocky!"

---

2

"My friend found a 6 week old kitten starving in his backyard. I was going to keep it overnight, as I didn't think my dad would wanna keep it. He fell in love. This is my new baby!"

---

---

4

"I adopted this sweet baby girl and the shelter listed her as "feral". This was from her first night home."

---

5

"I adopted a blind kitty. He's apparently had a rough life but all he wants to do is be held and loved."

---

6

"This is Lily, the 10 year old we rescued yesterday. See if you can guess why we rescued her."

---

7

"Majestic as f**k. Newly adopted kitten Rey"

---

8

"Meet our new 3 month old baby, Bucko the Beagle!"

---

9

"This is what happens when I "just want to look" at the humane society. Meet Luna."

---

10

"I think my pup is a little too happy about the kitten we found at my apartment complex! We heard her meowing on our walks, and had to have her"

---

11

"Our newly adopted fur babies"

---

12

"I'm 37 years old and never had a dog but wanted one for forever. After years of begging my husband, I finally adopted one and I get to pick up this handsome, sweet guy on Monday!!! I'm beyond happy!!"

---

13

"I've been waiting 31 years for a cat of my own, Isn't he purrfect? Meet Kevin."

---

14

"Meet my new best friend Cooper"