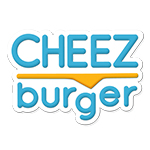 Home
For the first time in history, astronomers have observed galactic winds. This is a peek into the early stages of the formation of a very, very big galaxy, and it's looking like scientists might be able to observe and record this incredible celestial phenomena like never before.
Space is often thought of as a cold, dead, still place. But that's far from the truth. There's all kind of movement in space, with asteriods flying around, planets and their moons doing their own things, stars exploding in specacular supernovas, and of course, there's galactic wind.

Galactic winds aren't quite the same as the pleasant breezes that tickle us here on Earth: galactic winds are caused by galaxies colliding, which causes huge amounts of gas to become compressed, creating massive new stars (this is called a starburst galaxy). All of these events - the supernovas, star formations and the collision itself - result in outburts of hot (we're talking 10,000 degrees Kelvin or 9726.85 degrees Fahrenheit) ionized gas. And that gas has to go somewhere.

---

Scientists named the two galaxies that collided (and formed one massive galaxy) Makani, which means 'wind' in Hawaiian. Their collission occured billions of years ago, and it's pretty routine for galaxies to be gravitationally drawn to each other and collide like the ones in Makani did.

Scientists have observed a few different stages of the smoosh process (not the scientific name), but Makani is now in the later stage of the smooshing process. And that's why it's belching out gas.

"Galaxy mergers often lead to starburst events, when a substantial amount of gas present in the merging galaxies is compressed, resulting in a burst of new star births," explained astrophysicist Alison Coil of UC San Diego to Science Alert. "Those new stars, in the case of Makani, likely caused the huge outflows - either in stellar winds or at the end of their lives when they exploded as supernovae."

---

Makani is roughly the size of 52 billion square light years, scientists discovered using the Keck Cosmic Web Imager. That's pretty darn big. This is one of the first ever insights into the formation process of a circumgalactic medium (a reservoir of diffused gas) around a massive galaxy.

In other words, most of the gas in the universe inexplicably appears around galaxies, not inside them. When astronomers observe galaxies, they're not witnessing it undergoing dramatic events - they're seeing the static periods of the galaxy's life because the celestial events tend to be brief. But right now, we are witnessing the action in Makani as it's happening now. This is a first for humans to observe a magnificent celestial event as it's happening, and it's pretty exciting.