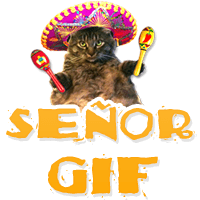 Señor GIF
It's that time of the week: time for things to go right, to tick like clockwork. It's mechanical GIF time! Sometimes there's nothing more satisfying than watching a few GIFs of machines doing things correctly and efficiently (especially when life doesn't go that way). Enjoy.
Who said robots couldn't be adorable?

---

---

Ever wondered how glass bottles are made?

---

---

---

Mechanical coin with a beating heart.

---

Another cute robot! That butt wiggle.

---

Bicycle-powered water pump.

---

Interesting mechanism made to imitate water.

---

Turbo propeller actuation.

---

Saving the best for last... a cake making factory. I could watch this all day.