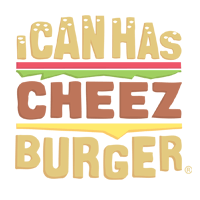 I Can Has Cheezburger?
Ready to smile? Each week we are featuring the newly adopted petsof the week! From kittens and puppies to families and seniors! Is there a lovelier sight than an animal being adopted?! We wholeheartedly thank those who have adopted, providing animals with a loving, comfortable and warm home. There's literally nothing better.
For those of you who are thinking about getting a pet, just remember; adopt, don't shop.
1

"We adopted this cutie today. Her last human left her behind."

---

2

"This cat really wanted to appear on TV. The reporter adopted him afterwards"

---

3

"I adopted this little bean yesterday. I didn't know it was possible to love something this much until I met him."

---

4

"Adopted two kittens a few hours ago, still working on names. So for now, meet floofy (back) and not so floofy (front)."

---

5

"Adopted a stray while at a family reunion. She slept in a hat the four hours it took to get home."

---

6

"Went to adopt a puppy and came home with a seal pup"

---

7

"We adopted two little rescues yesterday"

---

8

"I adopted Curly (adult) a year ago. His paperwork had said he doesn't get along with other cats. Well, his fatherly instincts have seemed to kick in with the newest addition to our family. Just adopted Everest one week ago and they are inseparable."

---

9

"Went out to get something for my lizard, ended stumbling upon this little cutie and adopting her as well. Meet Nova."

---

10

"My husband and I were planning on adopting a purebred. We stopped by a shelter, saw this girl, and found out she was born in Puerto Rico, where took our honeymoon. Meet Lady!"

---

11

"8 year old sweet heart that we adopted from the humane society... Meet Watson"

---

12

"This girl was a little rough and hollering at my door tonight. I cleaned her up and she's safe and full. Meet my first kitten, biscuit."

---

13

"I'm rescuing a dog today. He's so cute."

---

14

"Waiting 3 years so our girls could grow a little before introducing a puppy into the family after our Husky passed. The girls have been very patient and have been very good in school. Here is them meeting Cooper for the first time."