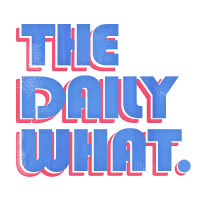 The Daily What
Team Up of the Day: Kellogg's Is Making Dunkin Donuts Pop Tarts
Ok. Deep Breaths. Kellogg's just announces that they would be making Dunkin' Donuts coffee-flavored Pop-Tarts, according to Mashable. The breakfast giants are teaming up to release two new favors, Frosted Chocolate Mocha and Frosted Vanilla Latte, for a limited time.
Ok. Get a grip. It's just breakfast. It's not like you finally have a reason to make that kid with the Toaster Strudels jealous.
These new, heavenly sounding Pop-Tarts will be released this month. We'll keep an eye out if anyone gets three in a pack.